The 2019 Colorado General Assembly Regular Session Convened Today!
The 2019 General Assembly convened today and just like last year, Cornerstone will be keeping on top of issues that affect community associations and landlord/tenant law.  You can check our website here for updates throughout the session.
In case you are curious as to how a bill becomes a law in Colorado, here's a flowchart about the process!  We hope you'll find it helpful!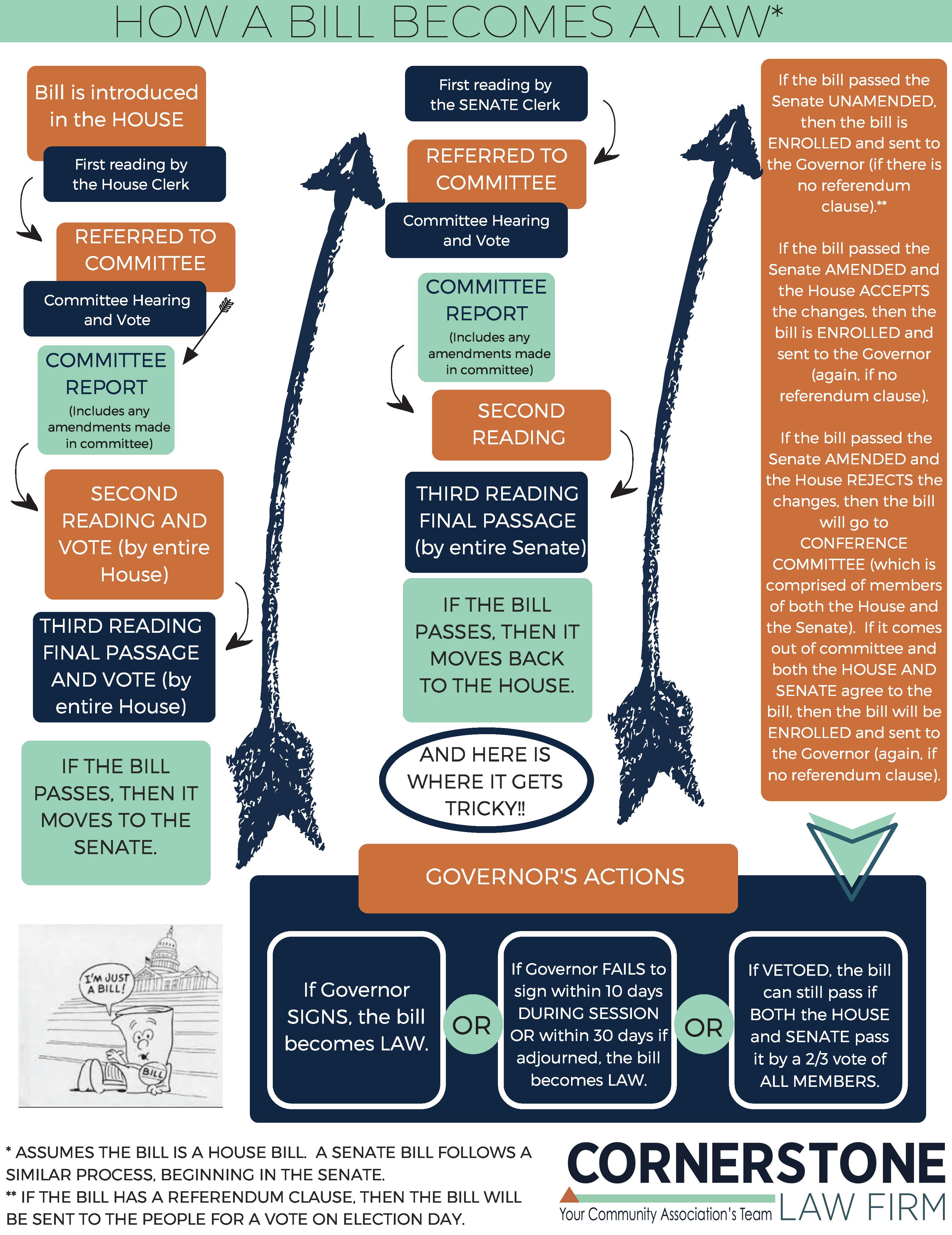 If you have questions or want more information on the legislative session or bills being introduced, please contact us at mail@yourcornerstoneteam.com or 720.279.4351.
---
---