Extension of Limitations on Debt Collection Actions Coming!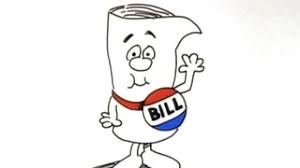 The 2021 Legislative Session is here!  On January 13, 2021, the Colorado Legislature gaveled into session.  While the Legislature intends only to swear in new legislators and handle emergency legislation at this point, and then recess until February 16th (at the earliest), there is already work to be discussed where it concerns HOAs, and specifically, debt collection. 
On January 13, 2021, a bill which would extend the previous limitations on certain debt collection actions (which were in place through February 1, 2021) was introduced.  It sped through both houses and has been sent to the governor for signature.  Once signed, the bill will extend protections from extraordinary collection action through June 1, 2021.   
We discussed this in a previous blog post, but what exactly does that mean?  First, the bill provides that extraordinary collection action means any action or proceedings in the nature of an attachment, garnishment, levy, or execution to collect or enforce a judgment on a debt.  Second, the bill provides that prior to the execution or service of an extraordinary collection action, the creditor must provide a written notice to the debtor.  The notice must be sent to the debtor at least ten (10) days, but not more than sixty (60) days, prior to the execution or service of a writ.  The notice provides the debtor with notice that he/she has the right to temporarily suspend the collection action if he/she is facing hardship due to the COVID-19 emergency.
The extension of this law will certainly continue to impact your association's ability to collect delinquent assessments.  Can you still bring suit to obtain a judgment against a delinquent owner?  Yes, and you absolutely should still be following your collection policies to do so.  Can you file a lien against a property due to delinquent debt?  Yes (and remember that associations have a statutory lien as well on any property that has a delinquent balance).
We know that we continue to be in a strange time dealing with the COVID-19 virus, but I'm hopeful that we are in the home stretch, with application of the vaccine being implemented in the state. 
However, incomes of many homeowners (inevitably in our communities due to the scale of the impact of this pandemic) have been significantly reduced and/or eliminated.  Boards should continue to consider the hardships that their residents may be experiencing and to be willing to work with residents to ensure that homeowners and our associations are both able to meet their needs to support their families and communities.  So, while we may not be able to collect on judgments that are in place or that will be in place as we continue down this path, we can still work with owners.  What does this mean?  It may mean a number of things: agreeing to a waiver of late fees/interest for a duration of time, if requested from owners on accounts.  It may also mean allowing a longer payment plan that is required or generally allowed.
In summary, we have to remember that many people are having to make hard choices on which bills to pay.  We also have to remember that associations are non-profit corporations with Boards that have a fiduciary duty to protect, preserve, and enhance the property values in the community.  Part of that is ensuring that the governing documents for the association are followed, and to determine on a case by case basis waivers for members of your community.  While we can't take action to garnish at this time, we can still work with our owners who have fallen on hard times.  And it's important to keep educating members of our communities about the obligations of the association and the importance of members continuing to meet their obligations to pay assessments. 
Continue to be kind and be good to yourselves and others – and if you have any questions regarding this bill and/or other collection issues, feel free to reach out to our office!
---
---